Central Florida is not only known for its magical theme parks but also boasts an impressive array of biking trails that cater to cyclists of all levels. Whether you're a casual rider or an avid cyclist, Orlando offers a diverse range of trails that showcase the natural beauty and charm of the Sunshine State. Here are the top 10 biking trails in Orlando for 2023:
1. West Orange Trail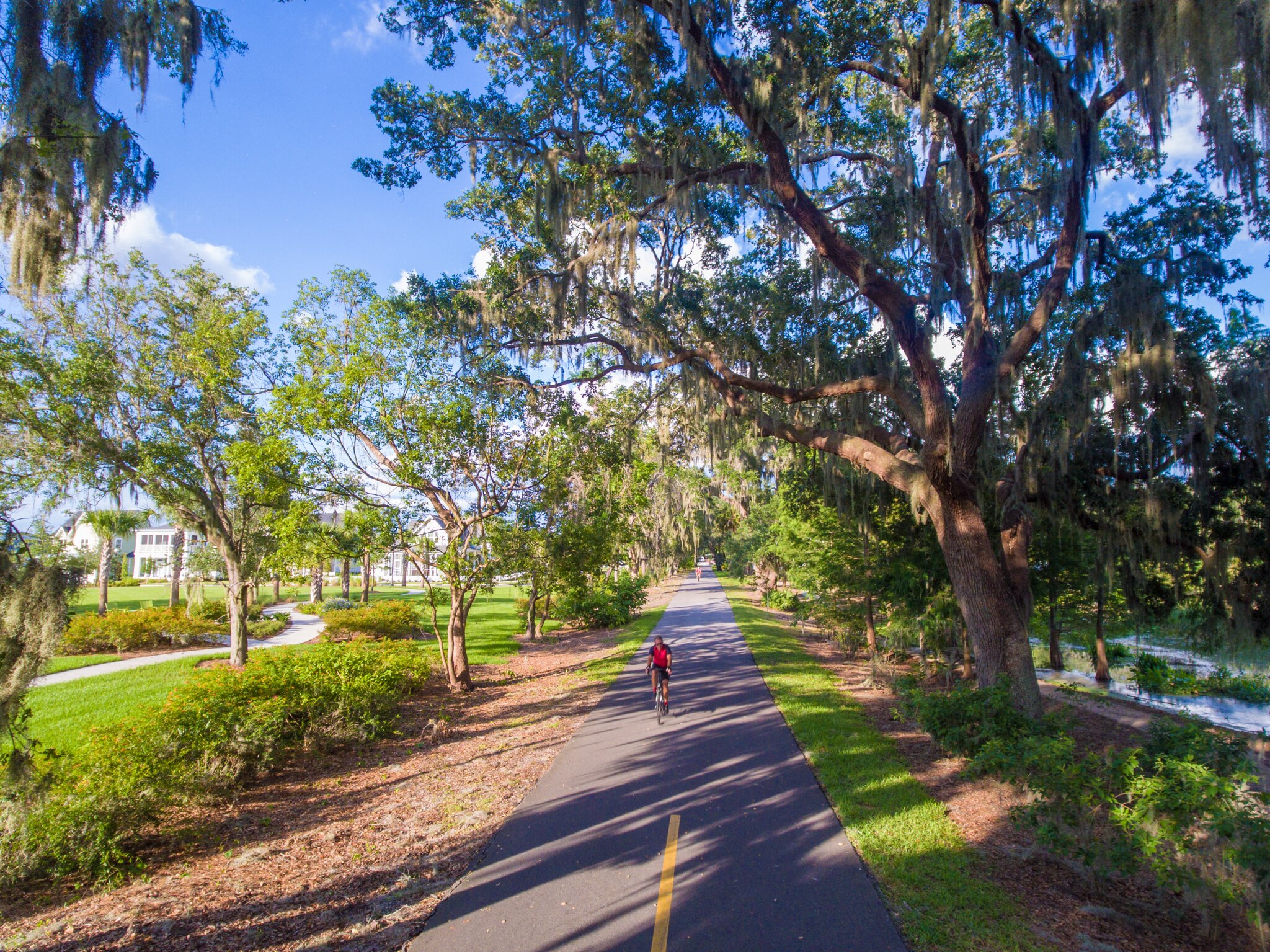 Located in Winter Garden, just a short drive from downtown Orlando, the West Orange Trail is a 22-mile paved path that winds through lush landscapes, historic towns, and scenic lakes. This family-friendly trail offers a picturesque ride and even passes by the charming downtown area, making it perfect for a leisurely day out.
2. Little Econ Greenway

Running alongside the Little Econlockhatchee River, this trail is a hidden gem within the heart of Orlando. Spanning 7.4 miles, the Little Econ Greenway offers a mix of shaded paths and open spaces, providing a serene escape from the urban hustle and bustle.
3. Lake Apopka Loop Trail
For those seeking a longer, more challenging ride, the Lake Apopka Loop Trail is a must. Stretching over 14 miles, this trail encircles the picturesque Lake Apopka, offering stunning views of the lake and its abundant wildlife. Be sure to bring your binoculars for some excellent birdwatching opportunities.
4. Cady Way Trail
Connecting Winter Park and Orlando, the Cady Way Trail provides a convenient 7.2-mile route through neighborhoods, parks, and recreational areas. This well-maintained trail is popular among locals and offers a pleasant ride for cyclists of all levels.
5. Seminole Wekiva Trail
This 14-mile trail offers a scenic journey through Seminole County's natural beauty. With a combination of asphalt and boardwalk paths, the Seminole Wekiva Trail is ideal for both casual riders and those looking for a more challenging workout.
6. Westmoreland Greenway
Located just south of downtown Orlando, this 6.5-mile trail offers a peaceful ride through scenic woodlands and wetlands. The Westmoreland Greenway is perfect for those seeking a tranquil biking experience away from the crowds.
7. Florida Coast-to-Coast Trail
While not exclusive to Orlando, the Florida Coast-to-Coast Trail deserves a mention for its sheer grandeur. Stretching over 250 miles across the state, this trail offers a once-in-a-lifetime biking experience. Segment 2 of the trail takes you from Titusville to DeBary, passing through parts of Orlando's metropolitan area.
8. Bear Creek Nature Trail
For mountain biking enthusiasts, the Bear Creek Nature Trail is a fantastic choice. Located in west Orlando, this 2.2-mile loop offers challenging terrain, including technical features and natural obstacles, making it perfect for riders looking for an adrenaline-pumping experience.
9. Econ River Wilderness Area
This hidden gem in Oviedo offers a network of unpaved trails surrounded by pristine wilderness. With over 5 miles of trails, the Econ River Wilderness Area provides a peaceful escape into nature, allowing cyclists to immerse themselves in Florida's natural beauty.
10. Lake Baldwin Park Trail
Situated near downtown Orlando, Lake Baldwin Park offers a scenic 2.5-mile loop around the picturesque lake. The trail is paved and well-maintained, making it popular among families, joggers, and cyclists alike.
Before heading out, be sure to check trail conditions, especially after rain, and pack essential supplies like water, sunscreen, and a map. Happy biking, and enjoy exploring the beautiful biking trails Orlando has to offer in 2023!