Client Experience Director
Let us tell you a little about Jenny Zinnert
So when you connect it can be all about
PARTNERING WITH YOU
to meet your needs & exceed your expectations.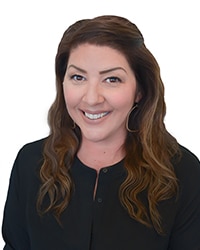 Client Experience Director
jzinnert@wemertgrouprealty.com
Jenny Zinnert is the Client Experience Director at Wemert Group Realty. Her role as Client Experience Director is essential to the home buying process. She is the one that is assisting clients with any situation happening during their home buying process. She is the one making sure that all clients are well taken care of. Jenny makes sure that she is as helpful as she possibly can be no matter what the situation is.
She is reliable and gets everything done as quickly and efficiently as she possibly can. Jenny has had knowledge and experience as a property manager for many years. Having this background knowledge has helped her grow and become a well-organized Client Experience Director. Jenny is the one making sure that all clients feel important and have all the information that they need when it comes to the home buying process.
When Jenny isn't working at Wemert group Realty, you can find her shopping for all the most unique antiques at all the Central Florida antique shops. The thrill of finding the treasure within old antique items is a favorite past time of hers.
You might also be able to find Jenny fishing with her family. Being able to spend time together on the boat and fishing is something that Jenny thoroughly enjoys doing to relax. Her and her family also really like having the ability to inshore fish whenever the opportunity arises
Jenny is a pleasure to be around. Clients and her teammates always enjoy being in her company. She tries to make the best out of every situation that comes her way. She works hard to get things done. She knows how important her role is to the home buying process and will check every detail carefully. Her positivity is contagious and her cheerful personality is enlightening to everyone around her.
OUR AGENTS ARE THE BEST IN THE BUSINESS.
PUT THEIR EXPERTISE
 

TO WORK FOR YOU.
OUR CLIENTS SAY THE NICEST THINGS!
GET TO KNOW Jenny Zinnert
Q: What is your title at Wemert Group Realty and how does it apply to the real estate industry?
A: I am the Client Experience Director. I assist with any client experience related situations. As a group, it is our goal to make sure the client feels how important they are to us and I am there to help with that any way I can.
Q: How has your past job experiences helped you with your title at Wemert Group Realty?
A: Previously, I was a multi-family property manager for 17 years. That opportunity allowed for my entry into the world of real estate and also allowed me to learn how to provide customer service to a wide range of situations.
Q: Have you always lived in Central Florida? Where do you consider home?
A: Yes! Born and raised in Clermont 🙂 Clermont will always have my heart, but Orlando is now my home.
Q: What are your favorite things about living in Central Florida?
A: Access to get anywhere rather easily and have new adventures! Beaches (either side), historical cities like St. Augustine, small towns like Winter Garden and Mt. Dora and of course the theme parks.
Q: What are some of your hobbies outside of working at Wemert Group Realty?
A: We are a fishing family! We love to spend a day on the boat and fish. Inshore fishing is our favorite. I also love to go antiquing.
Q: What have you learned since working on the team?
A: Being a We-Mate has justified what I have felt for a long time. If you do the right things with the right people, success follows. It is not easy to create. What we have is a little magic 🙂
Realtor®, Wemert Group Realty
jzinnert@wemertgrouprealty.com